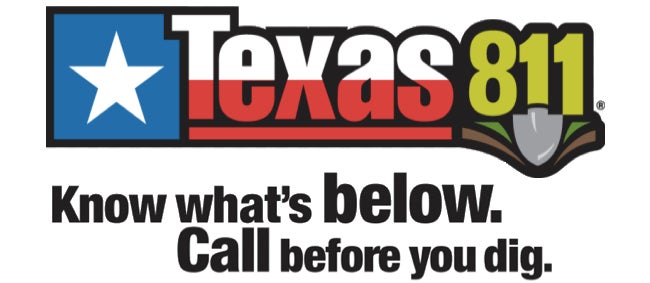 The current building trend is to bury utilities underground. Therefore, you must be cautious when digging on your property. Utilities, such as electric, gas, communications, water, and sewer, may be buried on your property. Contact with these lines can lead to a serious injury or even death. If a member plans to dig on their property, please call 811 to ensure the safety of you and others. The call must be at least 48 hours before digging.
Notification centers will contact the utility companies, who will go out and mark the underground utilities. In Texas, you can call the notification center at 811 or visit their website at Call Before You Dig | Texas811. By following these few steps, we can "Dig Safely."
Is it safe to dig on my property?
Call 811 or make an online request at the link above to find out if there are underground lines in your work area. Your local one-call center will contact JNEC to locate primary power lines nearby. If you outline the excavation area in white paint beforehand, it will help the crew find the dig site. Please allow at least 48 hours.